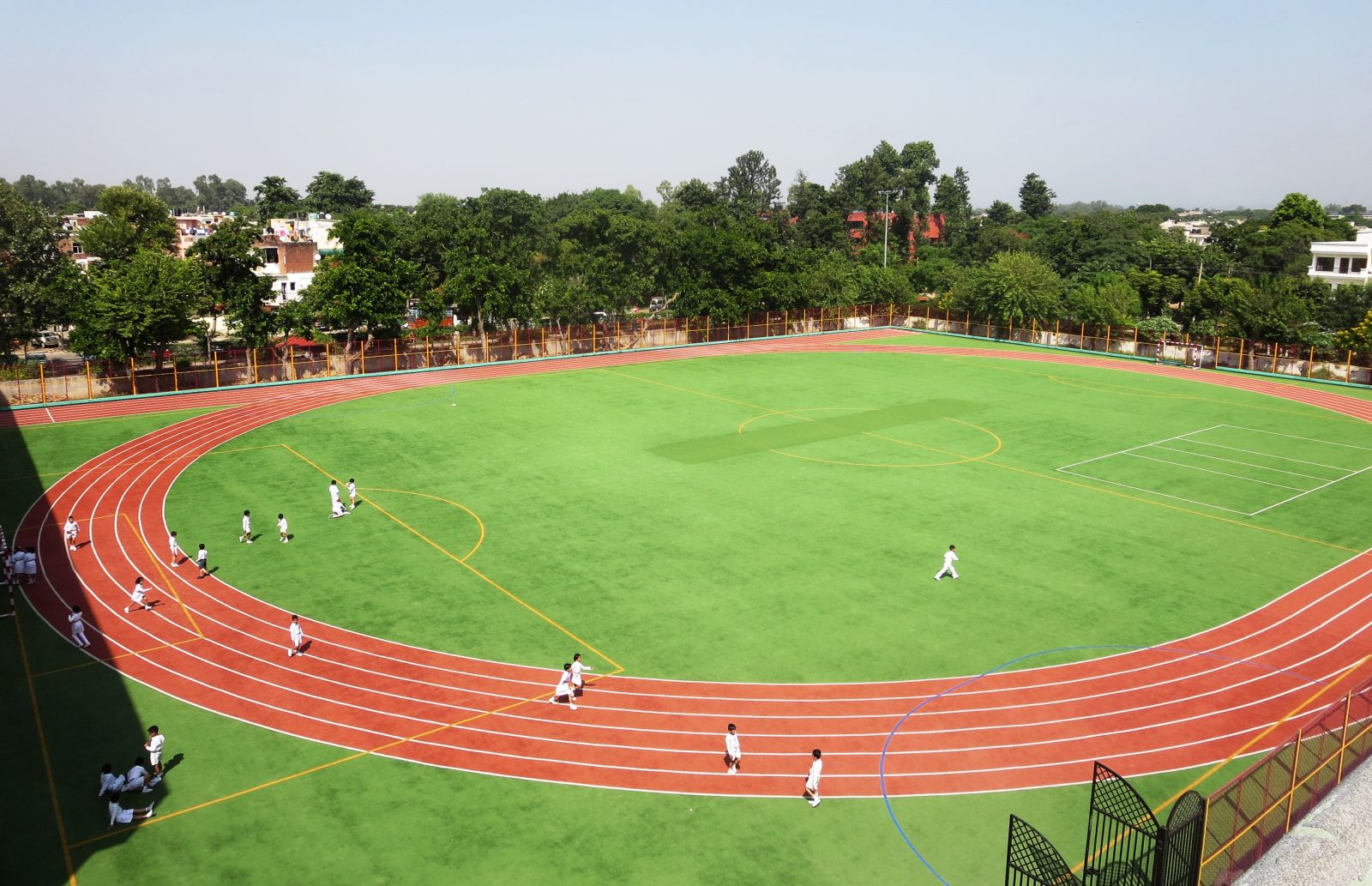 Games and Sports
Games and Sports bring out the best in a child and enable him to channelise his energies in useful and gainful pursuits.
Multi Sports Complex
Multi Sports Complex with multipurpose synthetic grass turf where morning sessions are held to provide impetus to budding sports talent in a big way. It has a six lane athletic track and grounds for playing football and cricket .Under the supervision of the sports teachers students are given training to excel in the chosen game. Besides this, march past, aerobics, yoga and P.T drill provide students an opportunity to stay fit.
In the field of sports, our school occupies a place of pride and can boast of both national and international players who have brought laurels.
In order to provide boost to sports and enable healthy competition in the region, tournaments are organized regularly.
The school sponsors running trophies for various sporting events like cricket, hockey, basketball, football and volleyball. In addition , students are also intiated into participating in races, gymnastics and atheletics.