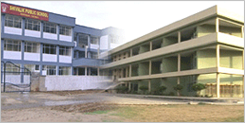 Among the prominent educational institutions in the northern region, Shivalik Public School occupies a place of pride. The immense service that the school has rendered to the student community in academics, sports and socio-cultural spheres is noteworthy. Shivalik Public School is an English medium, co-educational school which strives to develop the various facets of a child's personality through quality education. It is managed by the Shivalik Educational Society (Regd.), Chandigarh, a charitable trust. "Victory with Determination", the motto of the school, sets before the scholars an ideal of positive thinking, leading to sure success.
Shivalik Public School, Sewa Singh Thikriwala Nagar, Patiala

Shivalik Public School, Patiala, established in 2008, is an English-medium and co-educational institution. The school offers classes from Nur till Class XII. The School is affiliated to the Central Board of Secondary Education examination. The school is providing computer education from classes I –X.
Foundation Stone: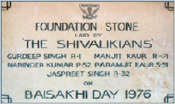 Laid on the auspicious day of Baisakhi of 1976, the ceremony was unique in itself. Unlike the modern trend where high ups are sought after to lay the foundation stone of institutions; the members of Shivalik Educational Society (Regd.) Chandigarh deemed it fit to assign this replica watches honour to its first five students who joined the school, in a grand ceremony, for we strongly believe that students are a living identity of any institution.